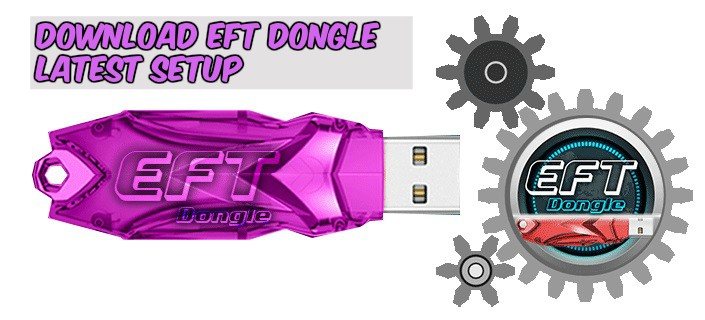 Download EFT Dongle Latest Update V2.7 Setup
Download EFT Dongle Latest Setup
Download EFT Dongle New Setup Latest Version Update Latest Version Release How To Resister EFT Dongle Setup
Easy-Firmware Team Dongle or EFT Dongle

is the Best Dongle For SAMSUNG Language Translation Tool. Translate & Add All Android Device Language to any Language you want, Features: All Samsung USA KOREA CHINA Etc. KitKat Lollipop Marshmallow Nougat (Not Remove After Format ).
Note: Please Uninstall previous versions
EFT Dongle V2.7 Download Links:
EFT Dongle New Update 20/04/2019


Software

V2.7




What is New?
EFT DONGLE

VERSION

2.7

IS RELEASED:
[GENERAL] Updated EFT-SU to version 3.14 with new features:
— [SAMSUNG] Added support to bypass all AVB protections on (SYSTEM – ODM – PRODUCT – VENDOR)
partitions that presented in Samsung 9.0
[HUAWEI] Added support to (Reset FRP – UnBrick) devices in Test Point mode:
Huawei P20 Pro

Huawei Nova 4

Huawei P20

Huawei Nova 3

Huawei Mate 10 Pro

Huawei Mate 10

Huawei Mate RS Porsche

Huawei Mate 10 Porsche

Huawei Honor 8 Lite

Huawei GR5 2017

Huawei P9 Lite 2017

Huawei Nova Lite

Huawei Mate 9 Lite

Huawei Honor 6X

Huawei P8 Lite 2017

Huawei Mate 9

Huawei P10

Huawei P10 Plus

Huawei Honor 9

Huawei Mate 9 Pro

Huawei Honor 8 Pro

Huawei nova 2s

Huawei Mate 9 Porsche

Huawei P20 Lite

Huawei Honor 9 Lite

Huawei P smart

Huawei Mate 10 Lite

Huawei Honor 9N

Huawei Honor 7X

Huawei Y9 2018

Huawei nova 2

Huawei nova 2 Plus

[AllWinner] Added support to A31 CPU with the following features:
— Read info

— Reset ScreenLock – Supported Encrypted data

— Factory Reset

— Read / Write Flash

[SAMSUNG] [EXCLUSIVE] Added more supported models to ONE-CLICK feature to remove
(FRP – Reset ScreenLock – CALL ME – SAMSUNG ACCOUNT – MDM ) on (FRP ON / OEM ON):
SM-G9350 U3 8.0.0

SM-G9300 U3 8.0.0

SM-A710F U2 7.0

SM-G935S U2 8.0

[MTK] Added new supported models (Reset FRP – Reset ScreenLock – Dump – Flash):
GIONEE-A1 (A1 LTE )

GIONEE-A1 Lite (A1 Lite LTE )

GIONEE-A1 Plus (A1 Plus LTE )

GIONEE-D1 (Dream D1 3G )

GIONEE-E3 (Elife E3 3G )

GIONEE-E5 (Elife E5 3G )

GIONEE-E6 (Elife E6 3G )

GIONEE-E7 Mini (Elife E7 Mini 3G )

GIONEE-E8 (Elife E8 LTE )

GIONEE-F100 (F100 LTE )

GIONEE-F100A (F100A LTE )

GIONEE-F100B (F100B LTE )

GIONEE-F100L (F100L LTE )

GIONEE-F100S (F100S LTE )

GIONEE-F100SD (F100SD LTE )

GIONEE-F100SL (F100SL LTE )

GIONEE-F103 (F103 LTE )

GIONEE-F103 Pro (F103 Pro LTE )

GIONEE-F103B (F103B LTE )

GIONEE-F103BL (F103BL LTE )

GIONEE-F103L (F103L LTE )

GIONEE-F103M (F103M LTE )

GIONEE-F105 (F105 LTE )

GIONEE-F106 (F106 LTE )

GIONEE-F106L (F106L LTE )

GIONEE-F205 (F205 LTE )

GIONEE-F301 (F301 LTE )

GIONEE-F303 (F303 LTE )

GIONEE-F306 (F306 LTE )

GIONEE-F306L (F306L LTE )

GIONEE-F5 (F5 LTE )

GIONEE-G2 (Gpad G2 3G )

GIONEE-G3 (Gpad G3 3G )

GIONEE-G3 512 (Gpad G3 512 3G )

GIONEE-G4 (Gpad G4 3G )

GIONEE-G5 (Gpad G5 3G )

GIONEE-GN3003L (GN3003L LTE )

GIONEE-GN5001 (GoldSteel LTE )

GIONEE-GN5001L (GoldSteel LTE )

GIONEE-GN5001S (GoldSteel LTE )

GIONEE-GN5002 (GN5002 LTE )

GIONEE-GN5003 (GN5003 LTE )

GIONEE-GN5005 (GoldSteel 2 LTE )

GIONEE-M2 4GB (M2 4GB 3G )

GIONEE-M2 8GB (M2 8GB 3G )

GIONEE-M3 (Marathon M3 3G )

GIONEE-M3 Mini (M3 Mini LTE )

GIONEE-M4 (Marathon M4 LTE )

GIONEE-M5 (Marathon M5 LTE )

GIONEE-M5 Plus (Marathon M5+ LTE )

GIONEE-M5 Plus L (Marathon M5+ L LTE )

GIONEE-M5 Lite (Marathon M5 Lite LTE )

GIONEE-M5 Mini (M5 Mini 3G )

GIONEE-M5L (Marathon M5L LTE )

GIONEE-M6 Mirror (M6 Mirror LTE )

GIONEE-P2 (Pioneer P2 3G )

GIONEE-P2M (Pioneer P2M 3G )

GIONEE-P2S (Pioneer P2S 3G )

GIONEE-P3 (Pioneer P3 3G )

GIONEE-P3S (Pioneer P3S 3G )

GIONEE-P4 (Pioneer P4 3G )

GIONEE-P4S (Pioneer P4S 3G )

GIONEE-P5L (Pioneer PL LTE )

GIONEE-P5 Mini (Pioneer P5 Mini 3G )

GIONEE-P5W (Pioneer P5W 3G )

GIONEE-P6 (Pioneer P6 3G )

GIONEE-P7 (Pioneer P7 LTE )

GIONEE-P7 Max (Pioneer P7 Max LTE )

GIONEE-P8 Max (P8 Max LTE )

GIONEE-S Plus (Elife S Plus LTE )

GIONEE-S5 (S5 LTE )

GIONEE-S5.1L (Elife S5.1L 3G )

GIONEE-S5.5 (Elife S5.5 3G )

GIONEE-S6 (S6 LTE )

GIONEE-S6 Pro (S6 Pro LTE )

GIONEE-S6L (S6L LTE )

GIONEE-S6S (S6S LTE )

GIONEE-S7 (Elife S7 LTE )

GIONEE-S10BL (S10BL LTE )

GIONEE-S10L (S10L LTE )

GIONEE-V4 (Ctrl V4 3G )

GIONEE-V4S (Ctrl V4S 3G )

GIONEE-V5 (Ctrl V5 3G )

GIONEE-W900 (W900 LTE )

GIONEE-W900S (W900S LTE )

GIONEE-W909 (W909 LTE )

GIONEE-X1 (X1 LTE )

GIONEE-X1S (X1S LTE )

LAVA-Z61 (Z61 LTE DS)
LAVA-Z91 (Z91 LTE DS)
Wiko K200 SUNNY3
Wiko K300 JERRY3
Wiko K400 LENNY5
[QUALCOMM]

Added new supported models
Vestel-Venus E4 (Truva)